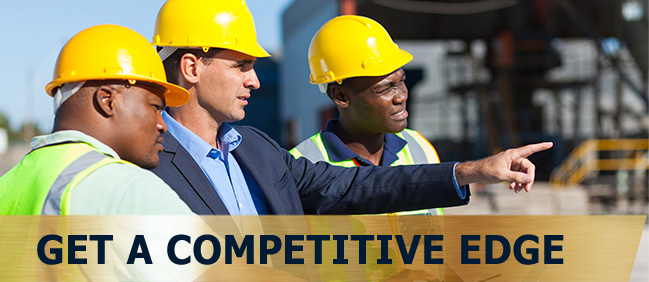 Want to differentiate your company from the competition? Professionals in the metal construction industry can count on MCA to provide the educational and tech resources you need to succeed. See below for some example.


RAISE THE ROOF

Certification is now available for metal roofing products through

MCA's Metal Roofing Certification Program

. This Program is open to paint & coatings companies, roofing product manufacturers, coil processors, and roll formers. The Metal Roofing Certification Program can help create a credible basis for product comparison for your customers, whether homeowners, design professionals or contractors.

Certification benefits include:

Assurance
Product Quality
Credibility
Verification


YOU'LL THINK IT'S FAB

Certification is also available for metal composite material fabricators through MCA's

Premium MCM Fabricator Certification Program

. The program is intended to identify fabricators who have met the standards for Premium MCM Fabricator Certification and promote the use of metal composite materials in high-end, monumental building projects.



GO AT A GOOD CLIP

The

Standing Seam Roof Clips Best Practices Guide

focuses on clip-attached style standing seam roof systems and addresses details and concerns for proper selection and use.

In this guide, you'll learn about:

Different clips and their functions
Concealed fastening
Different panel styles
Proper clip selection
The installation process


GET A MASTERS IN SPECIFICATION

The

updated 4mm and 6mm MCA MCM Master Specifications

specifically defines performance criteria for the MCM panels, the installation systems, and the system fabricators in a single document while defining performance criteria for the MCM systems based on the latest IBC and AAMA performance standards. The Specification also provides specific installation criteria giving direction to the installer and assurances to the designer regarding the quality of the installation.