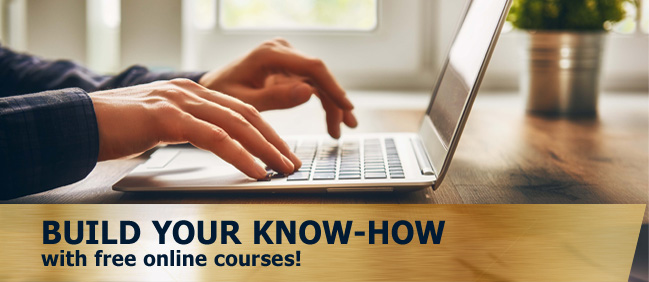 MCA is dedicated to the continuing education of our members. That's why we provide FREE online courses, each accredited by the AIA. And we just came out with this NEW course to take your knowledge to another level.


GET A LIFE CYCLE!
The ABCs of LCAs and EPDs
Given the importance of life-cycle analysis studies for roofing and cladding systems, this new course provides key information to help you design and build truly sustainable buildings. You'll learn about:


the sustainability and durability of metal roofing and wall systems
how the sustainable building market is driving the evolution of product category rules (PCRs), life-cycle assessments (LCAs), and environmental product declarations (EPDs)
extensive metal roof and cladding industry efforts to perform LCA studies and make this information freely available industry-wide.
how metal roofing and cladding systems compare to other systems in terms of LCA
shortcomings with current LCAs and subsequent EPDs and how they are being addressed

To receive AIA credit, click below to read the article take the test for free.


OTHER FREE ONLINE COURSES FROM MCA


INCREASE YOUR IMP IQ
The Ins and Outs of IMPs
Arming you with various design options offered by Insulating Metal Panels, together with some best practices for project coordination and installation, this course will help you deliver successful IMP wall and roofing projects.



BE A ROOF & WALL WIZ
Put the Pedal to the Metal
Metal roofing and wall systems' longevity, recyclability, and compatibility with retrofits and rooftop solar technology present an impressive sustainable scorecard. Learn all about it!



AN EDUCATION IN INSULATION
Insulated Metal Panels: An All-In-One Air and Water Barrier
Ideal for both retrofits and new construction, roof and wall insulated metal panels deliver a plethora of performance, erection, durability, and aesthetic benefits. Click below for all the details.



SUMMER...OR BUMMER!
Last Call for The Summer Meeting!
MCA's Annual Market Study takes place June 19-20, a must for business, marketing and sales leaders. Learn in-depth product and regional trends of metal and competing wall and roof products—info that will help you grow your business. See you in Chicago!