METALCON Live! Business Academy
Speaker: Danny Kerr of Breakthrough Academy
Description: By summertime, it's common that many of your staff lose the initial energy they brought at the beginning of the season due to long days and drawn out work. With no end in sight, it's easy for productivity to drop and for you as an owner to be left picking up the pieces. Before you go putting on the proverbial tool belt, come check this session out for unique solutions to breathe new life into a hard-working team.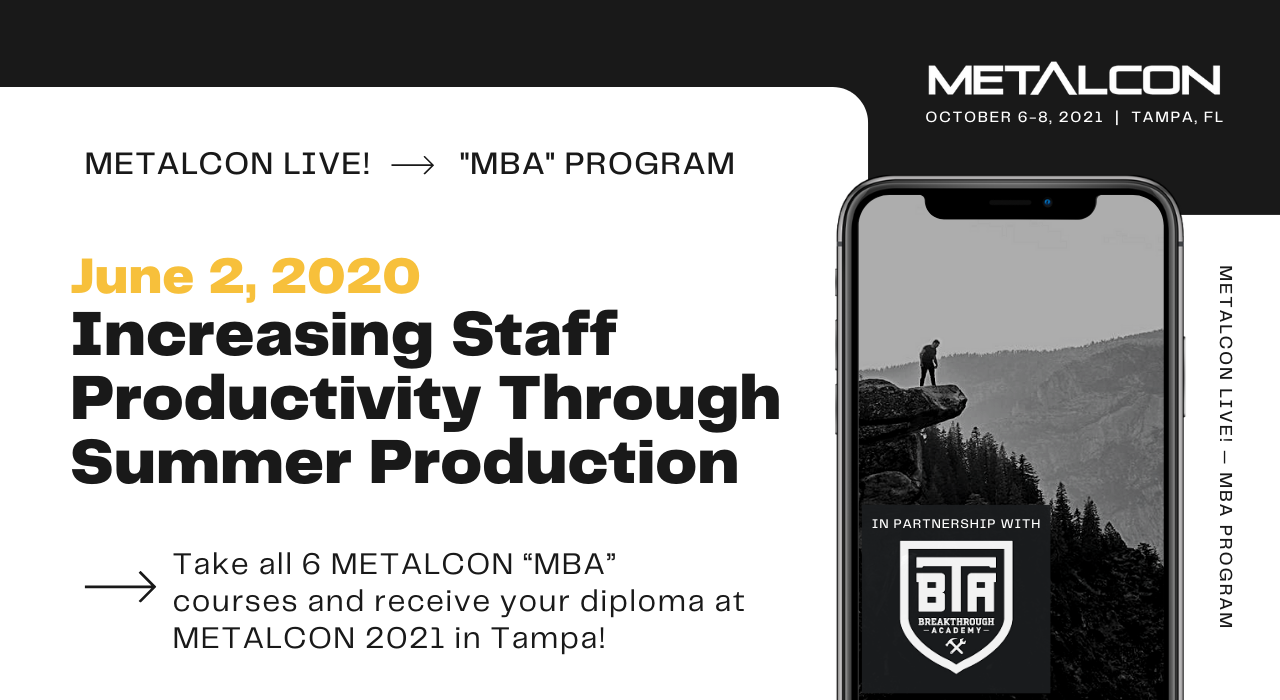 In this session, you will learn:
How to identify the performance gap causing an employee's low productivity
A unique goal setting & review process to align your team toward a common goal
The key process for working with employees that have low skill, but high commitment
BONUS! You'll receive the downloadable templates and frameworks to implement these tools in your business right away.