Metal Composite Material
Introduced more than 50 years ago as aluminum composite material (ACM), this product category evolved into metal composite material (MCM), reflecting the inclusion of natural metal skins such as zinc, copper, stainless steel, and titanium. Aluminum is still the predominant MCM skin material and with a broad spectrum of coil coated colors and finishes for your design.
WHAT MAKES MCM A CUT ABOVE
• High-tech material that provides a modern image
• Encourages imaginative design due to its versatility
• Alternative surface textures and appearances
• Tested and proven systems
BEAUTIFUL BY DESIGN
• MCM transforms modern architectural design.
• Broad spectrum of colors and finishes available
• Bends and curves into various architectural shapes
• MCM turns buildings into timeless works of art.
Benefits Of Metal Composite Material
MCM Offers Flatness and Variety
When it comes to Metal Composite Material (MCM), its systems are among the best metal construction products industry has to offer. Manufacturer quality control ensures the sheet is produced flat and fabricator engineered systems retain that flatness through installation. No "oil canning" because of the bonding technology with heat, pressure and tension creating a well balanced sheet.
MCM not only provides flatness consistency, but also consistency with coil coated finishes. Aluminum MCM can be finished in a broad spectrum of colors meeting the owners and architects desired look.
MCM also has a variety of alternative skin possibilities: Zinc, Copper, Stainless Steel and Titanium are available utilizing the aesthetic benefits of their natural materials.
Design aesthetics is one reason Metal Composite Material (MCM) is increasing in popularity. Affordability is another. At one time MCM systems were limited to high end projects, however due to manufacturers advanced product technology, improved fabricator efficiencies and varieties of new installation techniques, MCM is more cost-competitive than ever.

As a result MCM systems are now installed on a variety of building types ranging from major commercial, educational and health facilities to many corporate identity applications and architectural cornices and soffit designs.
Initial construction costs are often lower with Metal Composite Material (MCM) systems because panels can typically be installed faster than alternative exterior products such as precast, granite or brick. The lightweight MCM systems can save money by reducing structural steel requirements, since less structural support is needed.
In addition, ongoing maintenance costs are reduced as a result of continuing improvements in paint finishes.

Today's Metal Composite Material (MCM) retain their luster for decades ensuring that the building maintains its aesthetic appeal and its property value for the long term. This longevity makes a difference when it comes time to sell the building. Facilities clad with high-tech MCM systems retain their curb appeal and never look dated, often reducing the need for refurbishing costs.
Properly designed, tested and installed Metal Composite Material (MCM) systems available through the MCA fabricators provide a very reliable building envelope that resists the elements and protects against air and water infiltration. MCM is also building code approved.

MCM is an environmentally responsible and sustainable choice for today's buildings. For example, approximately 70% of an MCM by weight is recycled content. MCM can provide its own Environmental Product Declaration (EPD) on request.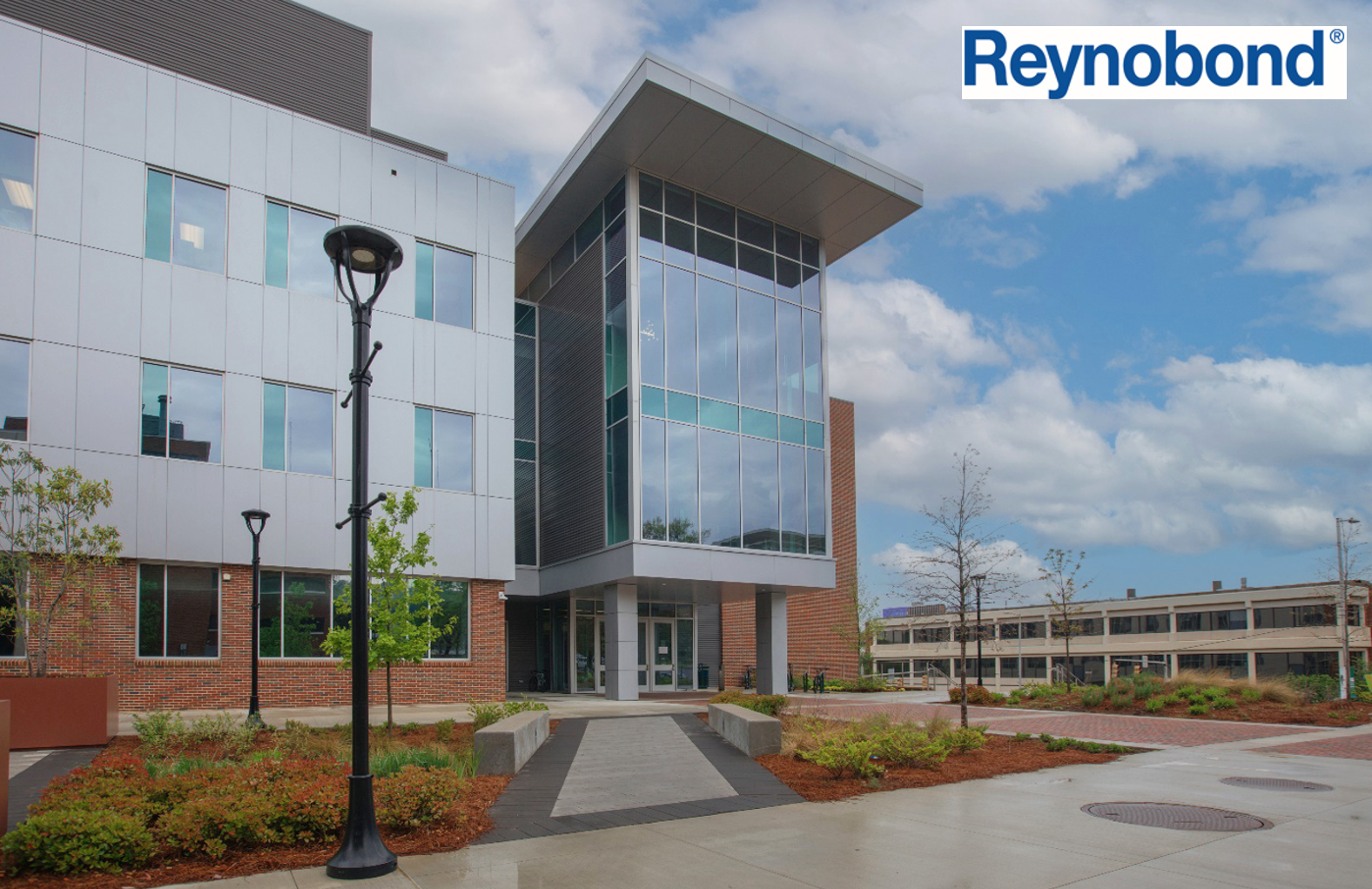 MCM Alliance Spotlight
Alcotex, Inc.
Port Moody's Skyline Transformed: Alcotex ACM Brings Elegant Flair to The Grande
The Grande includes two buildings at 305 and 308 Morrissey Road in Port Moody, BC. There is 89,165 sq. ft. of ACM in Dark Grey and Pure White. You can find out about these and other projects on our website at: https://alcotex.com/project/the-grande/
Thanks so much to our reps at Rieger Architectural Products.
Alcotex has been used extensively throughout Canada and the US since 2001 and offers more than 30 stock colors of fire-rated Metal Composite Material (MCM) and is able to produce custom colors to give projects a distinct look.
Watch the video
MCM Alliance Members
Members that can provide you with the expertise you need to succeed