August 2021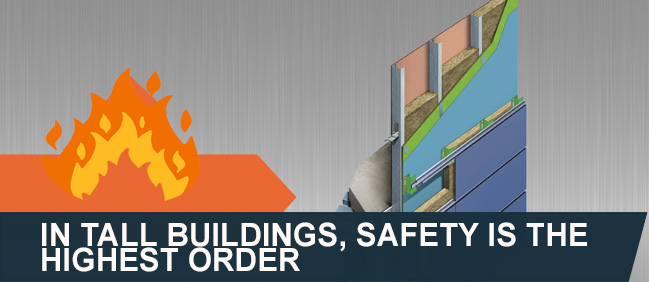 More than half the world's population now lives in urban areas. As a result, the demand for the number of tall buildings has grown nearly 600% from 2000 to 2020. MCA's integral role in helping to promote the NFPA 285 fire safety code in the United States has played an important part in preventing building fires in our country.


GET CE CREDITS WITH MCA METAL UNIVERSITY



Whether you're new to the industry or a veteran in metal, sharpening your knowledge about metal building products will give your business the advantage in everything from material selection, installation, and the bottom line. MCA Metal University has an array of free educational resources, including online classes, videos and reports - many worth CE credits.


NEW WHITE PAPER!



Metal Roofing and Solar PV Systems Part 1 – Service Life Comparisons The rooftop solar investment typically has simple payback periods of 3-7 years and continues to produce power for another 25 years or more thereafter. However, mounting PV to a roof with a service life shorter than the PV array may not make financial sense. This white paper focuses on a commonly overlooked topic: durability, longevity and mounting platform compatibility of these systems to the roof.


LOOKING TO GET MORE KNOWLEDGE ABOUT INSULATED METAL PANELS (IMPS)?



Webinar: Tuesday, August 17, 11am EDT
MCA's Insulated Metal Panel Alliance presents "The Advantages of an IMP Roof." Presented by Kevin Franz of Metl-Span, this hour-long webinar discusses IMPs' thermal performance in a roof application and sustainability qualities. Earn CE Credit!


MEMBER SPOTLIGHT:
SFS GROUP USA, INC. - DIVISION CONSTRUCTION

SFS serves the construction industry with fastening solutions for low-slope roofing, postframe construction, metal building systems, commercial construction facades and curtain walls, subframe cladding support systems and mass timber construction.

This MCA member company's vertically integrated supply chain keeps the fastener production, coating and packaging of products in employees' hands, assuring SFS will live up to its quality, delivery and service commitments.

METALCON LIVE! PRESENTS "TO CODE AND BEYOND..."



Webinar: Wednesday, August 25, 1 pm EST
Today's buildings must satisfy the highest standards in performance, resiliency, and energy efficiency. CENTRIA's Amanda Karns leads this presentation and discusses the benefits of Insulated Metal Panels (IMPs), including which products or systems can best fulfill the required air and water control functions, meet fire codes, and provide design aesthetic flexibility. Earn 1 AIA LU.
See the Written course >


METALCON IS ON!



October 6-8 in Tampa, Fla
We can't wait to see you! We're determined to make this the biggest and best METALCON ever. Want to discover the latest in metal construction? Then you NEED to be at the only global event dedicated exclusively to the application of metal in design and construction.

THE MCA 2022 WINTER MEETING



Save The Date - January 24-26, 2022
Join us at the McCormick Ranch in Scottsdale, Arizona to meet face-to-face and learn, network, and reconnect in the beauty and warmth of the Sonoran Desert. Follow the link for more information and to make your hotel reservations now!
Privacy Policy
Subscribe To This E-Newsletter
Send to a Friend
© 2021 Metal Construction Association. All Rights Reserved. Other products, names, text, and images are copyrights or trademarks of their respective owners. We respect your privacy. If you no longer wish to receive e-newsletters from Metal Construction Association, click here to remove yourself from our list.
​