December 2020
Metal Construction Association Newsletter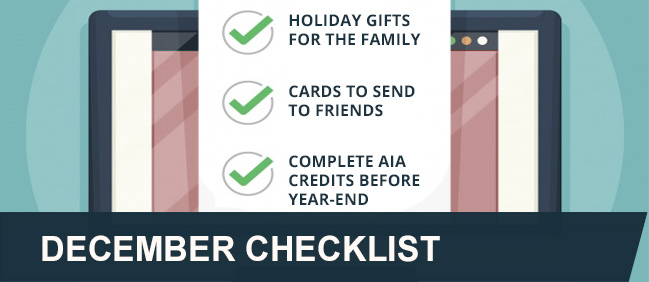 Does your holiday wish-list include getting much-needed AIA credits before the year's end? MCA is here to help! MCA Metal University is the resource for Continuing Education credits. Get the credits you need as well as white papers with the latest standards and safety regulations, technical specifications, and more - right at your fingertips! Get 2021 started with the knowledge – and the CE credits – you need!


METAL DOES ROOFING RIGHT



When Santa comes to your home, you want him to land on the best possible roof, right? These courses will give you everything you need for roofs that are safe, stable, and cost-efficient. Everything from best practices, resistance of metal roof flashings, and fastener compatibility. Check them out!





WANT MORE EDUCATIONAL RESOURCES IN YOUR STOCKING?



We've got you covered! With courses ranging from the advantages of IMPs, the benefits of metal roofing and wall systems, and how MCM can make the difference for your next project, there's plenty for you to study - and get more CE credits!


THE NEW MCA WEBSITE IS A HIT!



We knew we'd created something special with our new website, and we're thrilled to hear the overwhelming positive feedback from members! It not only includes expanded resources including all the industry news and resources you want – we've added more opportunities for you to network and get the business opportunities you need! Check it out now!


MAKE REAL CONNECTIONS AT OUR VIRTUAL WINTER MEETING | FEBRUARY 1-4



This year's virtual Summer Meeting was such a hit - including record attendance and your amazing and positive feedback – that we're making our upcoming Winter Meeting virtual as well. And we're going to do it even bigger and better – more seminars, more technical updates, more ways to grow your business and recognize business trends, and, of course, more opportunities to network and connect with industry peers and friends. This will be the Don't Miss event of the winter! Registration will open soon.

HAPPY HOLIDAYS!



We are so proud of our members who met and withstood the challenges of 2020. Metal is all about strength and resilience, and the people who work in the metal industry have proven their own facing the challenges of this past year. From MCA to all of our members, we wish you a very happy holiday and a happy new year. Let's celebrate the holidays with our friends and family – and keep looking forward to a better and brighter 2021!
METAL CONSTRUCTION ASSOCIATION


8735 W. HIGGINS RD., SUITE 300, CHICAGO, IL
(P) 847 375 4718 (f) 847 345 6488
(E) MCA@METALCONSTRUCTION.ORG
Privacy Policy
Subscribe To This E-Newsletter
Send to a Friend
© 2020 Metal Construction Association. All Rights Reserved. Other products, names, text, and images are copyrights or trademarks of their respective owners. We respect your privacy. If you no longer wish to receive e-newsletters from Metal Construction Association, click here to remove yourself from our list.
​