July 2020
Metal Construction Association Newsletter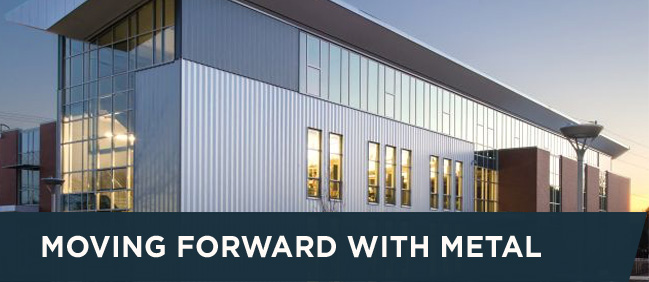 We all were affected by the coronavirus in the past few months. But MCA is excited and optimistic for the rest of the year. We had a huge turn-out and excellent presentations for June's virtual summer meeting, we have a new Executive Director with a bold vision for the association and industry, and have we mentioned….METALCON?

METALCON GOES TO VEGAS



Vegas is all about making things bigger and better, and that's why we chose it for this year's METALCON! The premiere international event for the metal construction industry is set for October 21-23 in Las Vegas, NV at the Las Vegas Convention Center. Meet up with industry leaders and key influencers. Explore amazing new products equipment, and technology. Be ahead of the curve for construction industry trends. And do it all in incredible Las Vegas.


MCA ANNOUNCES JEFF HENRY, MBA CAE AS EXECUTIVE DIRECTOR



Join us in congratulating Jeff Henry as MCA's new executive director. Henry's leadership will elevate industry members with exceptional professional development opportunities and promote the use of metal in construction. Henry's distinguished leadership in the association field is sure to help bring MCA and the metal industry to new heights!


THREE NEW WHITE PAPERS NOW AVAILABLE



Understanding materials, safety guidelines, and best practices is essential in the metal building industry. MCA has published three papers, two new and one updated, available for free download on the site. The first new paper, Best Practices: Metal Building Sealant Types and Application Guidelines, discusses sealant types and best practices for metal roofing. The second new paper, Is My Exterior Wall Material Truly Noncombustible? discusses combustibility and IBC code for metal walls. The third paper, Fastener Compatibility with Profiled Metal Roof and Wall Panels, discusses the importance of fasteners in securing the components of a structure.


BECOME A MEMBER NOW AND SAVE 25%



With all of this exciting news, you have every reason to join MCA now. But there's even more incentive! For a limited time, first-year members receive 25% off dues. As an MCA member, you'll have unparalleled networking opportunities, access to research, technical reports, industry information, and many other important benefits.


IT'S LIKE GETTING AN MBA ON IMPs



Whether you're new to the industry or a veteran IMP installer, insulated metal panels (IMPs) can give your business the advantage in everything from material selection, installation and the bottom line. Check out our array of classes for Architects, many of which count towards those needed Continuing Education credits.


BUILD ON YOUR KNOWLEDGE



Whether you've got a project you need to do deeper research for or you've got unexpected down-time, we've got the perfect solution. Our educational platforms for members and architects are AIA accredited. Earn important Continuing Education credits.


Thank You For Making Our June Virtual Summer Meeting An Unprecedented Success!



MCA Members can access presentations and the 2020 Market Study by FMI in the Members-Only section of the MCA website. Not a member? Check out the membership options and get 25% Off dues for a limited time.

STAY INFORMED WITH THE LATEST COVID-19 BUSINESS UPDATES



As states and businesses continue returning to work, it's never been more important to have the right information. Get COVID-19 webinars from The National Association of Manufacturers and the Manufacturing Leadership Council, government funding options, and up-to-date activities and restrictions by county/city.