May 2020
Metal Construction Association Newsletter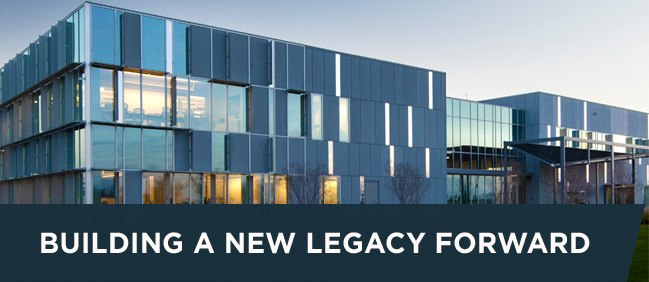 MCA's mission has always been to be a platform for industry research and education. We hope to support you during this challenging time with up-to-date COVID-19 related resources, technical support and educational materials, including new Environmental Product Declarations (EPDs), discounts on Memberships, and more.

STAY INFORMED WITH THE LATEST COVID-19 BUSINESS UPDATES



It's never been more important to have information and updates about our industry. Get the tools and news you need, including COVID-19 webinars from The National Association of Manufacturers (NAM) and the Manufacturing Leadership Council, available government funding options, and up-to-date activities and restrictions by county/city.


MCA's Virtual Summer Meeting Is Now FREE!



MCA is excited to announce our summer meeting is still on – virtually! There has never been a better time to discover all the benefits of an MCA membership. Join us June 15-18 for this FREE event - now open to members AND non-members! You'll enjoy full access to all lectures and discussions related to metal in the building envelope today and in the future and have the opportunity to network with industry leaders. Make your voice heard on current issues that will impact the industry—and your business.


BUILD ON YOUR EDUCATION



Unexpected downtime? Use this time constructively! Expand your knowledge with our educational platforms. Check out our AIA accredited courses to earn Continuing Education credits.


NEW, UPDATED EPDs



Our latest EDPs discuss how you can develop more energy-efficient and environmentally responsible buildings through the use of Metal Composite Material panels, Insulated Metal Panels and Roll Formed Steel Panels for Roofs and Walls. Learn about their benefits, cost-savings, life-cycles, and more.


GET 25% OFF FIRST YEAR DUES NOW



Times are difficult. An MCA membership is more important than ever. Get valuable resources and tools and indispensable networking access with world-class suppliers and industry leaders. Become an MCA member now and get a 25% discount on the first-year dues for new members!

METAL CONSTRUCTION ASSOCIATION


8735 W. HIGGINS RD., SUITE 300, CHICAGO, IL
(P) 847 375 4718 (f) 847 345 6488
(E) MCA@METALCONSTRUCTION.ORG