May 2021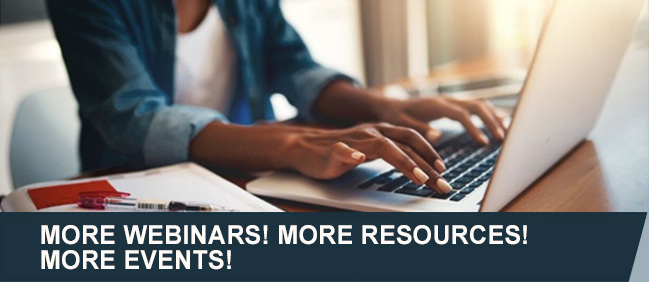 We promised you that MCA was going to offer you more than ever in 2021, and we are delivering! This month we've got webinars offering CE credits, white papers on important topical subjects, and news about important upcoming events.

LIVE WEBINAR! BUILDING SUSTAINABLY WITH METAL ROOFS AND WALLS



Tuesday April 6 @ 2pm ET
Earn CE Credits!
Robert Zabcik discusses how metal roofs and walls can reduce energy consumption in buildings and how they can help you comply with energy codes.


LIVE WEBINAR! INSULATED METAL PANELS: ALL-IN-ONE AIR AND WATER BARRIER



Presented by MCA IMP Alliance
Tuesday, May 4 @ 1pm ET
Earn CE Credits!
This course explores the versatile performance attributes, safety benefits and time-efficient erection process of IMPs for retrofit and recladding projects.


METAL'S ROLE IN SUSTAINABILITY



Presented in partnership with Metal Architecture and sponsored by S-5!
Wednesday, April 7 @ 1pm ET
A panel of three industry leaders will discuss how metal building products support the increasing demand for sustainable building practices.

RAINA - IT TAKES A VILLAGE



Presented by MCA
Wednesday, April 21 @ 1pm ET
Learn about RAINA and the definitions, standards, performance criteria, and guidance for rainscreen design.

INCREASING STAFF PRODUCTIVITY THROUGH SUMMER PRODUCTION



Presented by METALCONLive! in Partnership with Breakthrough Academy
Wednesday, June 2 @ 1pm ET
This event will teach you how to get the most out of all of your employees: those with low skill but lots of commitment as well as the ones with lots of skill but low energy. This is essential to make your company maximize its potential!


GET TECHNICAL WITH MCA METAL UNIVERSITY



Our latest resources include topics like the benefits of standing seam metal, steel cladding performance, and the right type of fasteners for metal construction. If you need info on metal construction, MCA Metal University has you covered.


METAL SCORES THE GOAL FOR A SAFER, MORE COST-EFFECTIVE ROOF



When the owners of this hockey arena planned for their arenas' new standing seam metal roofs, they hadn't considered the average 20 inches of snowfall during the winter months. Read about the solution to reduce the risk of sudden and unexpected release of snow.


THE 2021 VIRTUAL SUMMER MEETING



Save the Date! June 14-16 The industry's premier event is coming up fast. Registration will open soon.

METALCON 2021



October 6-8 Mark your calendar for the ONLY global event devoted exclusively to the use of metal in design and construction. Join us, live and in-person at the Convention Center in Tampa, Florida. The event includes educational sessions on the latest industry news and innovations, a wide variety of exhibits, and networking with industry leaders.

Privacy Policy
Subscribe To This E-Newsletter
Send to a Friend
© 2021 Metal Construction Association. All Rights Reserved. Other products, names, text, and images are copyrights or trademarks of their respective owners. We respect your privacy. If you no longer wish to receive e-newsletters from Metal Construction Association, click here to remove yourself from our list.
​