What Are IMP Roofs?
Insulated Metal Panel Roofs are premier building products on the leading edge of innovation. Utilizing state-of-the-art technology, IMP Roofs binding interior and exterior steel facings to a polyisocyanurate insulating foam core.
LIMITLESS POSSIBILITIES
With traits like those listed below, the applications are limitless for IMP Roofs:
Exceptional insulating properties
Superior spanning capability
Accelerated installation times
Cost-effective pricing
Recycled content
Rigid feel
Streamlined architectural appearance
SAFE & COST EFFICIENT
IMPs can be installed on both low slope roofs, and steep slope roofs, allowing for use in most commercial and residential projects. IMP Roofs beat competing products on weather-tightness and fire ratings. Plus IMP Roofs are available in a myriad of different colors. There is not a building project that wouldn't benefit from Insulated Metal Panel Roofing.
High performance Sustainable Building Envelope
Provides superior levels of thermal (R-value) and airtightness performance over the service life of the building.
Multiple applications and design opportunities, accessories, trims, modules, profiles, finishes, colors, etc.
Factory assembled, custom made architectural insulated metal panel.
Faster onsite installation time compared to traditional multi-part systems.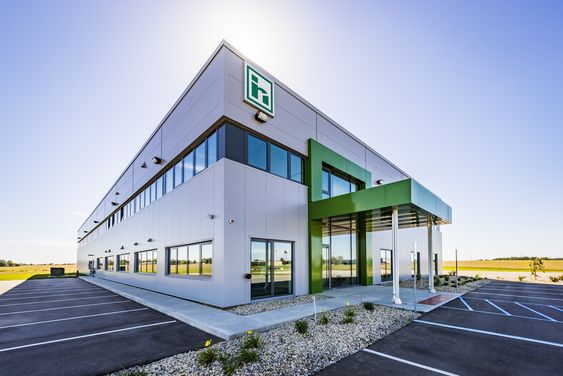 Member Spotlight
All Weather Insulated Panels
ALL WEATHER INSULATED PANELS
All Weather Insulated Panels is a leading innovator in the design, construction, and advancement of foam composite insulated metal panels. We are strategically positioned to meet the growing energy, environmental and economic challenges facing the North American building industry with two state-of-the-art continuous line manufacturing facilities (Vacaville, CA and Little Rock, AR) with a third plant coming to East Stroudsburg, PA. Our IMPs are specifically engineered to maintain interior climate control regardless of external weather conditions providing your building with the security against anything Mother Nature chooses to throw at it.
IMPs can be installed on both low slope roofs, and steep slope roofs.
IMP Alliance Members
Members that can provide you with the expertise you need to succeed